I had a lot of fun making these LO's. I used a sketch that was at
www.pencillines.com
.
I decided to use some old photos on the LO. I have had these photos for years and they have been hanging around my desk for months just waiting for the perfect sketch. They were perfect!!
I made 2 LO's because I always make a LO for me and a LO for my son. That way I can give each of my kids the LO's and keep one for myself when they get married.
So, here they are...
This one is mine. I always make mine a little more embellished.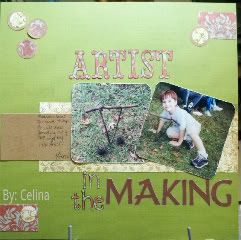 This one is for my son.
Hope on over to Pencil lines and see what everyone else has made!!