We love to go to the beach. Even though my boys are older now, they still love to tag along. My sister came into town for the weekend so we headed to the beach on Saturday. It was a lot of fun and VERY hot. Rob and I rode the bike down and the boys drove the van with a few friends. The bike ride was not that enjoyable because it was so hot. But it was nice to get in the ocean once we got to the beach!!
Madison brought 2 kites and the weather was perfect for kite flying!!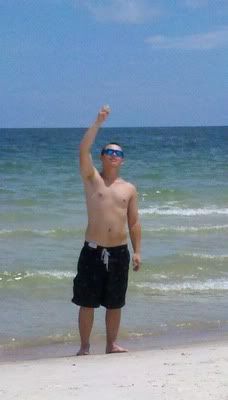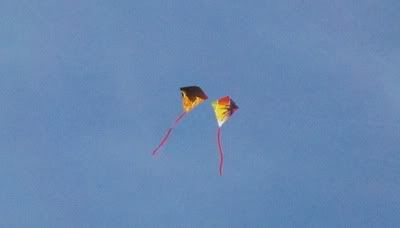 The boys found some interesting sea life: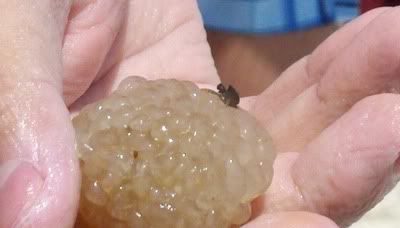 Rob rode the bike back home, but I rode in the van. Too much sun for me and it was nice to sit in a seat rather than on one!!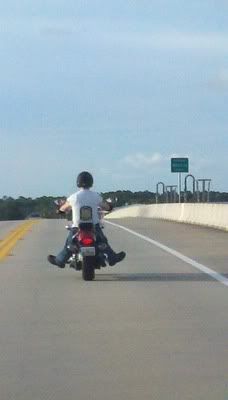 This is why we love living in Florida. The beach is so close!