I had a great time making these calendars. One is for my house and one is for my Nieces.
The first one I made I followed a pattern that I saw at a family members house. They just used cloth pins on ribbon with the numbers on it. I added die cuts to mine to make it more festive. I love my Cricut!! I was able to make this in one night. But had to let the Stickles dry over night.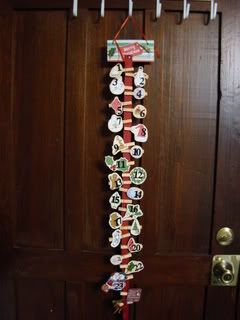 Then this calendar I did based on a challenge posted on Cafe mom. Here is the
LINK!
I love how it turned out!!!! My nieces are going to love it!!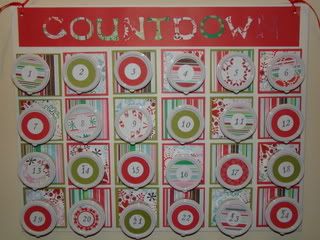 I put some little things in the containers but also put instructions for each day. Some examples are "Give mommy and daddy a hug" "Share with your sister" "Draw a pretty picture" and so on. They are going to love it!!
Hope you like them.
Happy scrapping and creating!