Well I had lots to do to finish Christmas gifts. Thought I was done, but when I could not find the right gift I decided to make it...
Here is the Explosion Box I made for my boys Nanna. We will fill it with photos from this Christmas.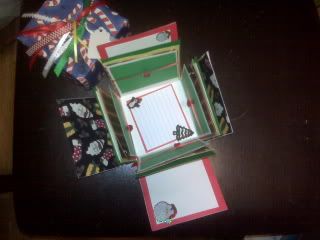 Here is another one I made for my son's grilfriend's mom! My son's girlfriend is going to put the photos in it from this Christmas.
I also got some LO's done:
One about my DH and our 1 year anniversary party.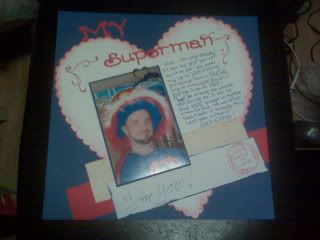 One for a challenge in www.letsscrapdivas.ning.com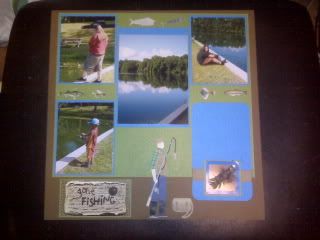 And another one as a Chipboard challenge. We were challenged to wrap chipboard like a gift.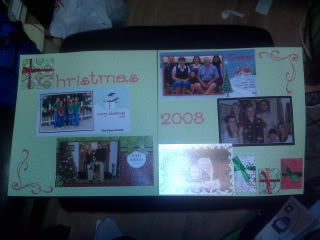 So, that was my weekend. Not planning on doing much scrapping this week with all the baking and visiting that will be going on. But will be busy next week doing all the photos from Christmas!!!