My hubby was so nice and bought me a new sewing machine. I wanted one that did more than just sew and also one that was heavy duty. My old Singer was just too worn out. So we went shopping in November and I fell in love with the Kenmore Machines at Sears. So we put one on Layaway and I got it out on Friday, 1/14/11. I have had fun learning to use it.
Here is the machine: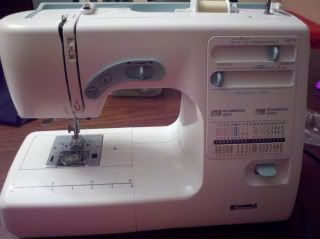 Here is the first thing I created:
I know... not very pretty. But I was just learning the machine.
Here are a few things I made tonight:
3 crayon roll ups. These were so easy to make and they turned out so nice.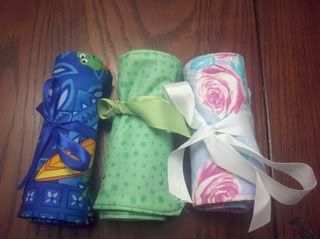 Here they are opened: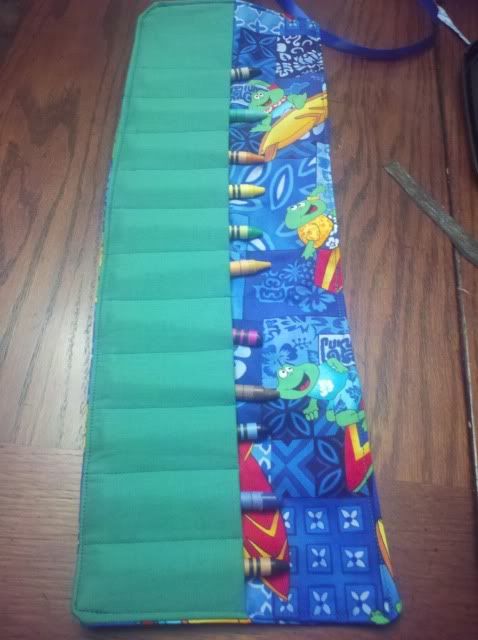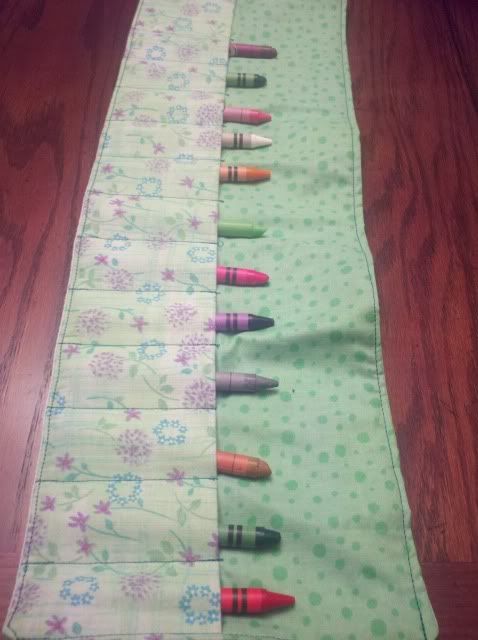 I am having so much fun sewing again!!!!