So I was able to sit down and get two layouts done last night. These are photos from 2001. So much has changed since then. GG Poppa is gone now and all the Great Great Grandkids are years older, not to mention there are many more of them now. Seems like just yesterday we were there loving on GG Poppa. We Miss you!!!!
Here is a layout of my mom's childhood home, school and grocery store.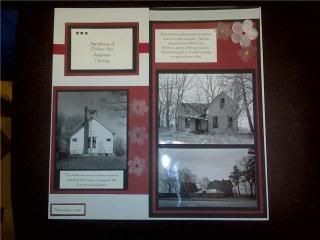 Hope to get the rest of the LO's done this month!!