I love to use sketches to help create scrapbook pages and this weekend I was looking on line and I found
Pencil Lines
. I was so happy to find them. They were bookmarked on my computer before it crashed. SO glad I found them again. They have a great sketch for this week. Go check it out.
Here is my LO that I created using their sketch: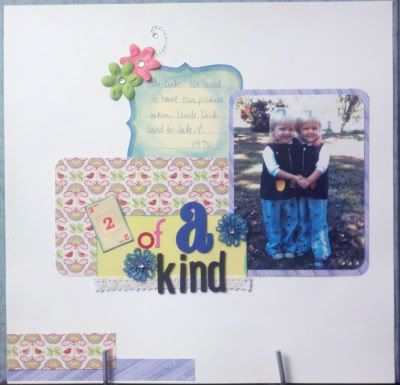 I have been creating LO's with some old photos my uncle sent to my dad. I love these photos. I will have more LO's to upload soon!!