We had a great day at the beach. We headed over to Destin for the day. Hubby's best friend was there on vacation and we have not seen them in over a year. Cool thing was that his best friend asked his girl friend to marry him today. I was so sweet.
Here we are on the beach: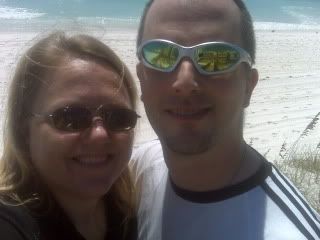 It was hot, but beautiful.
Have a great day!!!