I have wanted to do this for several years and finally got around to doing it this year. I does seem that our traditions change a little each year as the kids get older. I do miss some of the traditions we had when they were younger, like reading "The Night Before Christmas" on Christmas Eve. The boys have grown so fast. It is amazing how fast it goes.
Well here is the start of my mini album. I will add some small photos and also a few more embellies, but I thought I would go ahead and share what I have so far.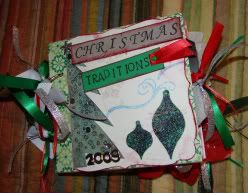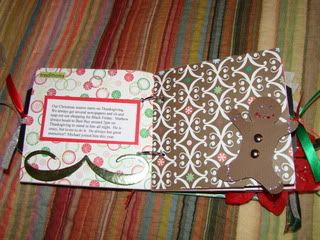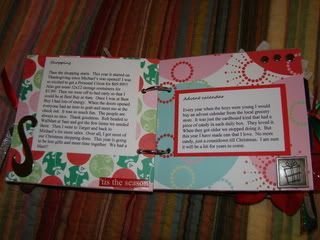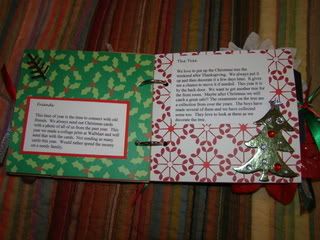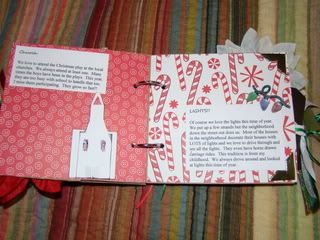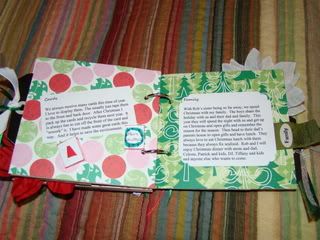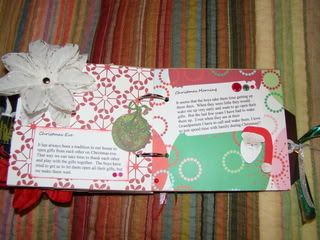 I also made 4 large tags to go in the album.
Here are the front: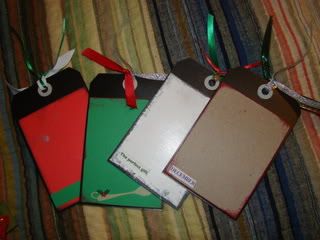 And the back: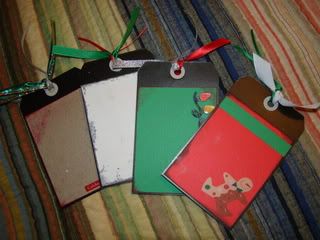 Happy swcrapping!!