I am totally addicted to the tags!!!
Tim Holtz
is a genius!!!
Ok, I love how #3 turned out. I even did another one. It was an easy process and I had all the stuff. Here is my second #3: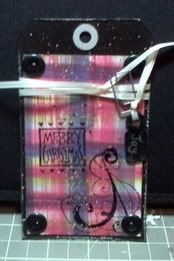 Here is #4, don't laugh... It is terrible. I did not have the same supplies that he did, SO I tried to make do with out. It just did not work!!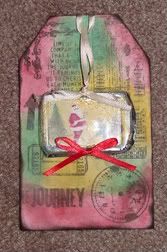 And #5. It also is not my favorite. I do not like how mine turned out. I might redo it: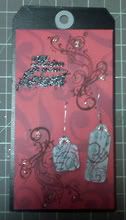 Now #6 and 7 turned out terrific!! I love them. I will probably make more to put on gifts.
Here is my version of #6: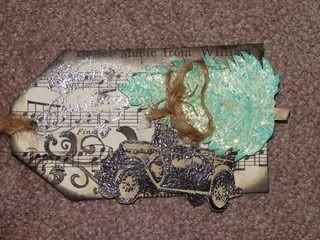 And here is my #7!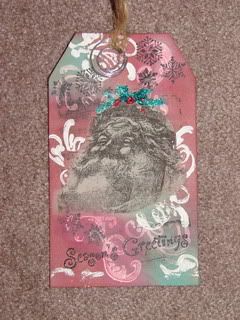 I hope to finish #8 and get 9, 10 and 11 done by the weekend. I am totally addicted, so there is no stopping me know!!
Happy scrapping and creating!!