Last but not least!! This is probably my favorite tag!! He ended with a bang that is for sure.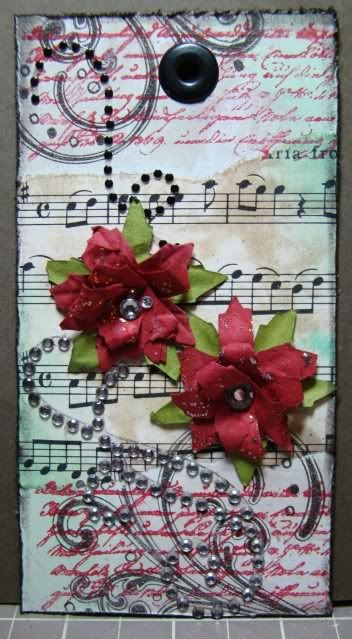 Tim is very good at showing great instructions. I found it very easy to make all these amazing tags, as long has I had the supplies needed. I had a blast making all of them and will probably be making more of them this week to put on Christmas gifts. I have already made a few of #3 and have the stuff to make #10 again!
Tim, Thanks for showing us how you make these amazing tags. I never would have guessed that I could make a tag look so beautiful, but it was not that hard with your instructions!!!