Well I have been busy this week getting some LO's done. I wanted to share them with you. I have been trying the layering technique and have used it on a few of them. Let me know what you think!!
Life Goals. This was a challenge posted on Letsscrapdivas.ning.com.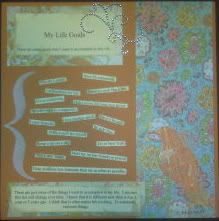 A page for my youngest son. He is a very sweet boy and gets a lot of negative comments from his brothers, so I did this LO to let him know it is ok to be himself.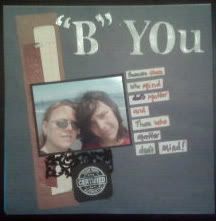 Explore New Places. The photos are from our trip to Savanah GA in Aug, 2007.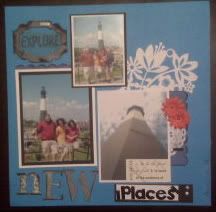 Another LO from our trip to Savanah, GA.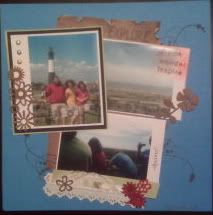 A LO from St. Marks, FL. I love these photos.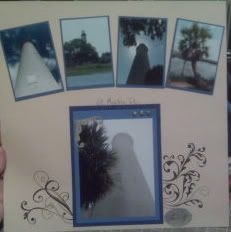 Sunset in Florida!! 7-08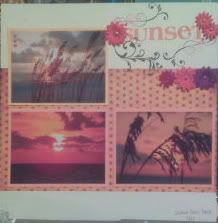 Another LO with the Sunset pictures from Indian Beach, FL!
This is my favorite LO right now!! I love the layering.