Some layouts I have done this week.
Supawoman
This was a LO inspired by the lyrics from the song by Kimberley Lock. A friend sent the lyrics to me because she said it reminded her of me.
My Silly Boys
My boys love to make silly faces and wear silly hats. These are some photos that we snapped in Savanah, GA.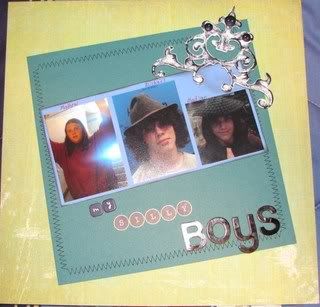 Soccer
This is My son in 2006. He loves to play soccer.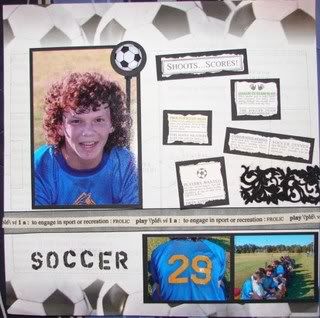 My Dad
I love to make LO's about my dad. He is my mentor and inspiration. He is there when I need him and is always lending a helping hand to anyone in need!!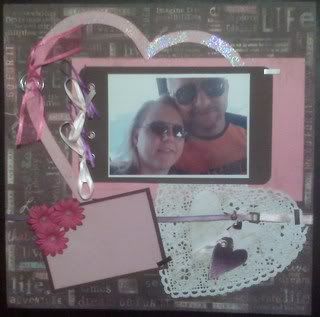 Get Dirty, Play Soccer
This is another LO of my son in his soccer game. I always make a LO for my boys and one for me.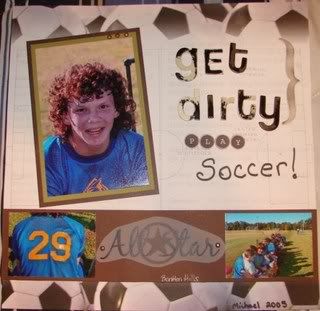 FSU girls
This is my nieces in their cheerleader outfits. They love to wear them.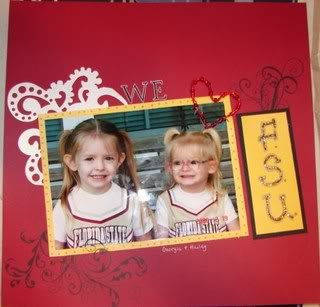 I am happy to be scrapping!!