I finally got a LO done tonight!! I am so happy to be scrapping again. After a busy week it helps me to unwind.
I love to use the sketches posted on
Lets Scrap Divas
, this is Sketch #21. This one turned out great.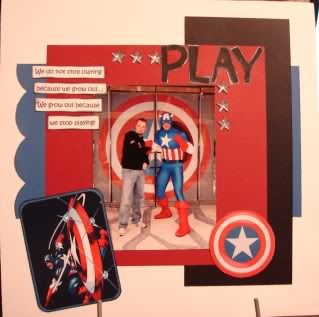 The journalling says "We do not stop playing because we grow old... we grow old because we stop playing!"
The photo was from our trip to Universal Studios Orlando in January. Hubby is a big comic fan!!