Well i decided to do a tutorial for the canvas I made for my MIL. I have now made a total of 4 of these and they are a big hit. So let me show you how I did it.
Frist collect your supplies:
Canvas board (works better than the stretched), Transparency, burnishing tool, Ink Jet Printer, paints, Spray on sealer or finisher, decorations and Varnish.
—Begin by printing your picture on the transparency. I do Black and white because it showes up better. Make sure to print it large enough so you can see the faces of the people in the photo. Also make sure to flip the photo if needed. I also noticed that the more contrast in the photo the better it turned out. (I used at 5x7 photo for all mine.)
—As soon as the picture is printed you need to flip in over on to the canvas and start burnishing it. Go in many directions. I usually even do a circular motion. (You need to get it in all the grooves of the canvas.)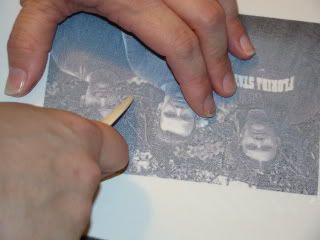 Next, test to see that the image has transferred to the canvas. Lift a corner and look, making sure not to move the transparency. If it looks good remove the transparency, if not continue burnishing.
Once the image is on the canvas, let it sit for several days before continuing.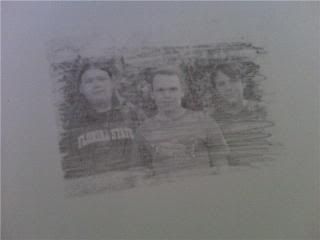 (The image will look a little grainy but will smooth out when you add the Varnish.)
If you want to use a spray sealer or finisher you could do that now to seal the photo. (You do not have to use the spray sealer.)
Once it has dried for several days, You can continue decorating the canvas. (Make sure you do not touch the transferred image with the paint brush if you did not seal it.)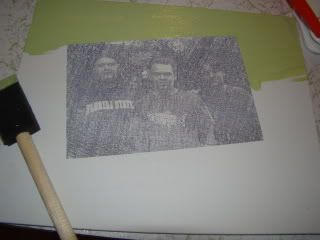 Let it dry for a day or two and then add the finishing touches.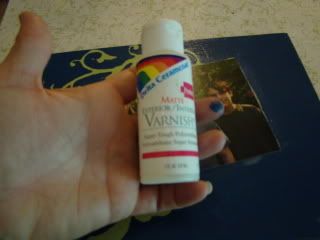 Once you are finished, add the varnish to seal the canvas. If you did not use the spray sealer, make sure to only go over the transferred image
once
with the paint brush and let it dry or it will start to run together.
Here are my finished projects. Notice that one has the colored photo on it. That is because I messed up the image and decided to just glue the original photo on it instead of throwing it away. That is an option if the transfer does not work!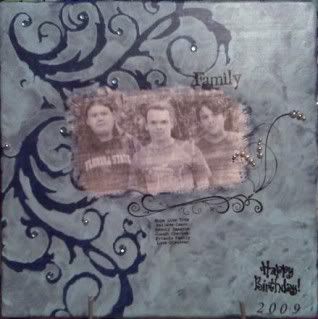 12x12 canvas with 5x7 photo.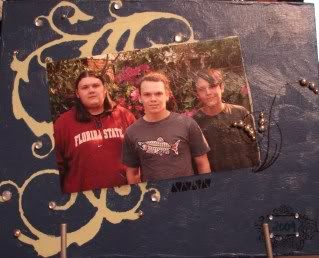 10 x 13 canvas with 5x7 photo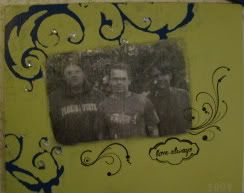 10 x 13 canvas with 5x7 photo.
If you make one please post a link to my blog and also leave me a comment with your blog so I can pop over and take a look!!
Happy creating!!