Well since my Hubby is working late, I was scrapping. I did feed the kids before I sat down to scrap. I love to chat on line with my friends while scrapping. My favorite person to chat with is
Kathy
. She lives hundreds of miles away, but I will get to meet her in just a few days. I am soooo excited.
Here are the LO's I got done tonight while chating!
This one is based on a sketch from 52 sketches...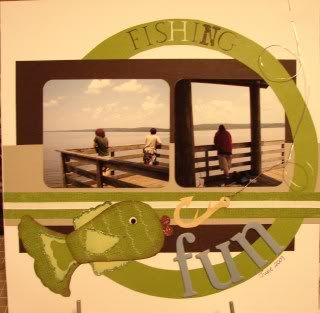 Here is one I just put together really fast. I love this photo of my youngest son. He is such a nut!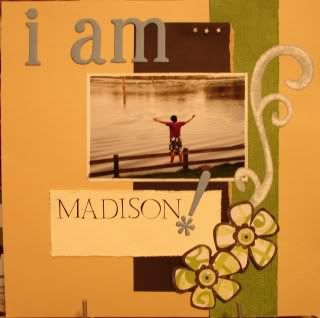 Melissa
made the flowers on this page. We did a flower swap and she made these for me. Thanks Melissa!!
Happy scrapping!!