Well I have been busy trying to get all my vacation photos in order and printed so I can start scrapping them. But I wanted to share a few with you before I put them on paper. I had a great vacation with my mom and sister. It was nice to get away but I missed my hubby after one day. It is hard to sleep with out him next to me.
Here are a few photos of our trip.
Our first stop was in Atlanta to drop off my youngest son and pick up my sister, then we headed north through Nashville and into Kentucky. Spent the night near Mammoth Cave. Got up and headed to Mammoth cave.
Here is a photo of me and mom!
Then we headed north through Indiana in to Illinois! We headed to Naperville, where one of my best friends lives.
Photo of me and Kathy! (mom is in the reflection!)
The next day was all about shopping!! We hit Archivers, and some Local Scrap Stores. Also went to some bead stores. Then it was off to Chicago. I had the best time. They were having a festival and there were lots of people!! But it was so much fun.
Here are some photos:
Downtown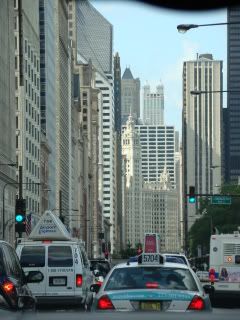 The city at sunset. View from Navy Pier!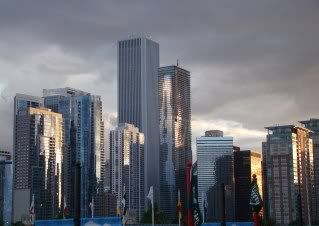 We ate at a mexican restaurant on the pier. Then stayed to watch the fireworks. It was beautiful. Got back to the hotel around 1am.
The next day we headed to Michael's and Joann's! Then it was off to Aunt Lucy's house in Cassopolis, MI!! Just outside of Elkhart.
The country side.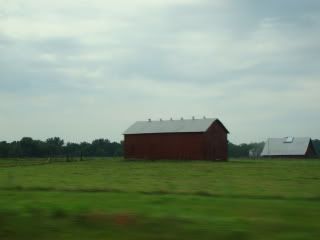 Our favorite dessert place. A&W rootbeer stand!!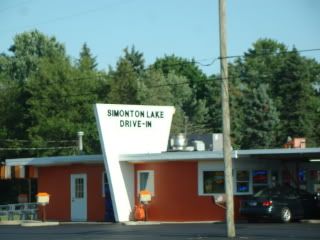 We also went into Shipshewana, IN to the flea market and shops.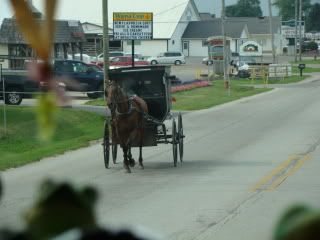 Then we went to several scrap stores while there and also some bead stores. Then it was time to head home. We were able to leave very early and then stopped at several shops on the way home to. It was nice just having the "Girls"! No one complained when we wanted to stop at a Hobby Lobby or Bead Store. Then it was back to Atlanta to get my son and drop off my sister. We spent the night there. Then got up and headed to meet some friends and then head home. I was so ready to be home at that point. (Even though my hubby worked til 10:30 that night!) :(
The vacation was great! I got to meet several online friends while we were on vacation. One of them was Kathy!! I also go to meet my friend Karen and her children, and my friend Kristen and her 2 youngest children.
It was a great vacation. The just wish my hubby could have been there to enjoy it too, I missed him very much!!