Well, more than usual!! I was able to get a great revolving shelving unit from a local store that was going out of business. When I originally saw it they wanted $75 for it. Too much for me. Would rather buy scrapping supplies. Then I went back a few days later and it was on $25. I still was not convinced I needed it until I went home that night and looked at my dinning room table. We had not eating on the dinning room table in months because all my scrap stuff is all over it. So I went back the next day and bought it! Now I am sooooo happy I did. We have been able to eat at the dinning room table for the last 2 days!!
Here are some photos of my $25 find!!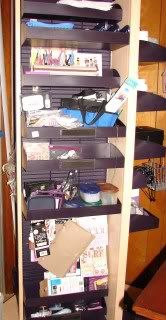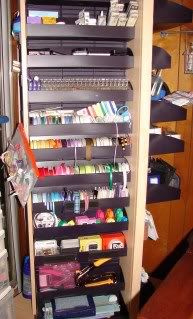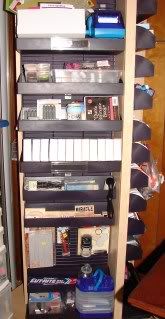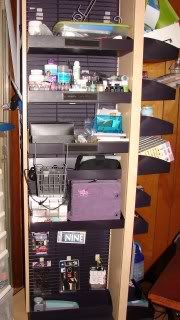 I am sure I will rearrange it a few times before I get it right. I have already moved a few things.