I love to scrap about my boys. I am sad because they are getting older and I will not be a big part of their lives. I think they have grown too fast. This LO is a photo of my boys at their great Grandma's in Maryland. Ever since they were little we have taken their photo in front of the old chicken coop. that is now a shed. It is amazing how fast they grow.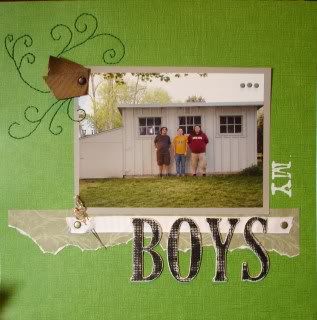 I also wanted to share a new blog I found. They have some great challenges. I hope that they don't mind that I entered a LO and not a card.
Stamp, Scrap and Doodle
! Go check them out!!!