Well I think that I am beginning to find my MoJo again. I feel the creative juices beginning to flow...
A LO of my niece. She is such a nut!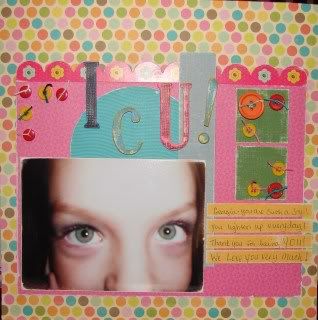 And just when I thought my MoJo was flowing...
Here is a LO from my Chicago trip. I am not totally happy with it. I will probably revisit it tomorrow. Just too tired to think!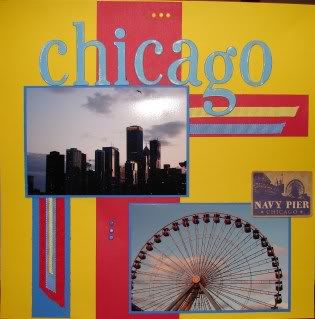 These LO's were based on challenges posted at
The Scrappy Patch
on Cafemom.
I am happy to be scrapping again. It is definitely and stress reliever for me!
Happy scrapping!