I have several Eyelet setters that I have bought over the years. I even bought the Big Bite, by Crop-a-dile. But none are as good as this one by Making Memories!!!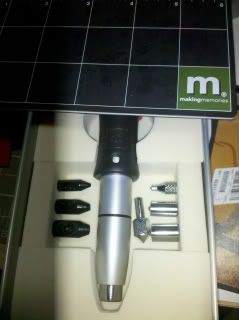 I have had this one for years and I hope that it never breaks. It is an amazing little tool. If you don't believe me, see for yourself...
Here are the backs of some eyelets set with this little amazing tool...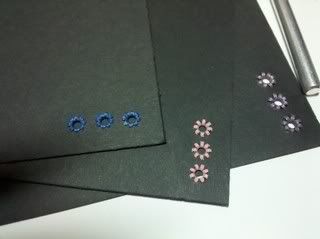 Here is a close up of them next to other eyelets that were set with different tools...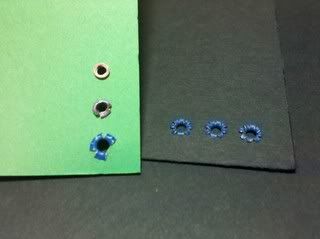 You can see that the other tools do not set them like this little tool does. It is amazing. The only other eyelet setter that can compare, in my opinion, is the Silent Setter by Provo Crafts. All others fall short. Or maybe I just don't know how to use them... but you would think that you could figure it out or it isn't worth buying.
Thank you Making Memories for making an amazing little eyelet setter!! I love it!!!