Well I wish I had more time to scrap this past weekend. But I was able to get a few LO's done.
Here is what I did:
Camping in Virginia Beach!
Virginia Beach Boardwalk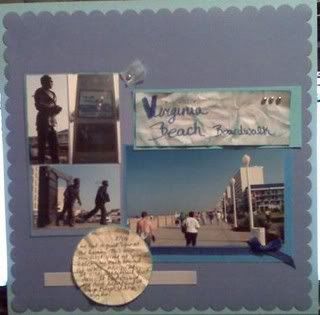 Photo from our wedding. This is Rob's sister and family.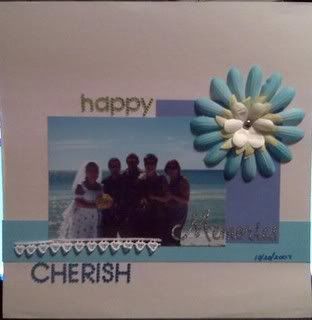 I also altered 2 notebooks. This is one of them. The other one is not done. I will post a photo when it is finished.