Seems that I have too much going on in my life right now. lol!!! I am always doing something and I just could not find time to post til now.
Lets see if I can catch you up on what I have been doing.
I love you LO! I just love how this turned out.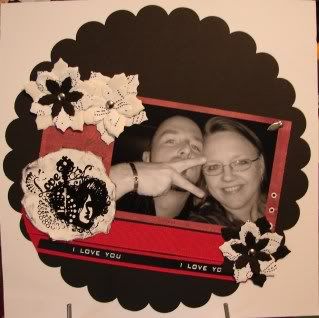 Mini Album. This is a gift for a friend!!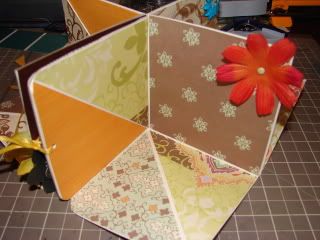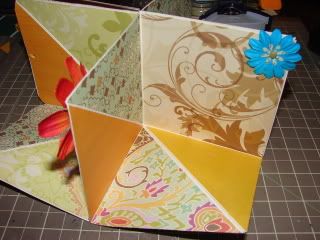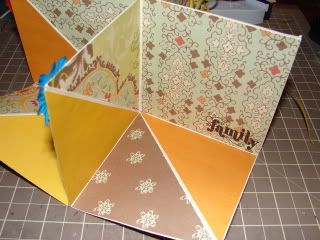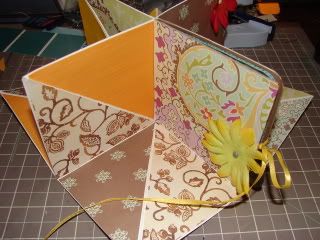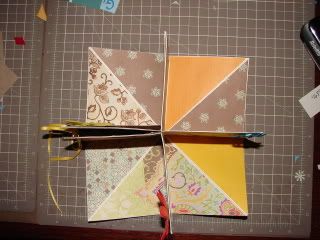 An Altered Canvas. THis is a gift for the boys Nanna!! I know that she will love it. I had a great time making it. It is a transfer image from a transparency. I think I will have to make one for myself.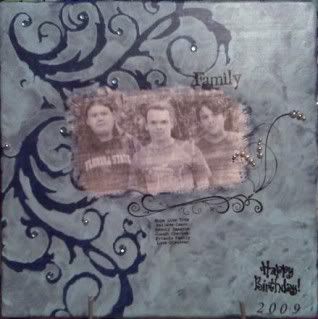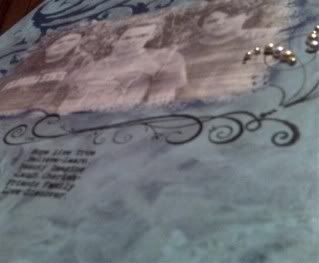 Here is a LO that I did based on a sketch from the
Lets Scrap Ning
group.
I love how this turned out too!!
Here is a LO that I did for a group on Cafemom. We were to do a LO with our Hubby, or man in our life and the title had to be "You rock my world"!!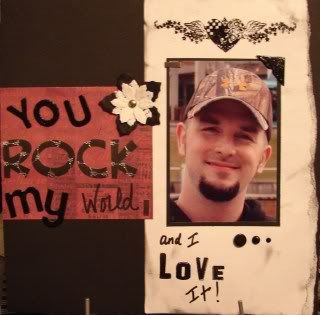 I also have been working hard on some Design Team LO's that I will share later. Can't show you til they are published. I will post them here as soon as they are published with the design team. So check back in a few days. I also was chosen for a new design team. I can't wait to tell you all about it!!!!