It is not that often that I get to scrap girl photos. So I made sure to take plenty of photos of my nieces when we had them for the weekend. I framed one of each of them for my Brother and Sister in law and then got busy making some girl LO's for my book. I love all of them!!! But my favorite at the moment is: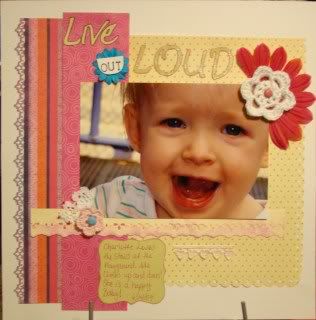 I think it is because I love the picture so much too!!
Here is a Close up of the Crocheted flowers!!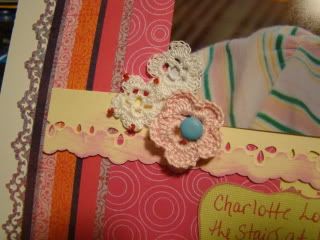 Here are the others that I did. I just love being able to scrap girls for a change!! lol!!!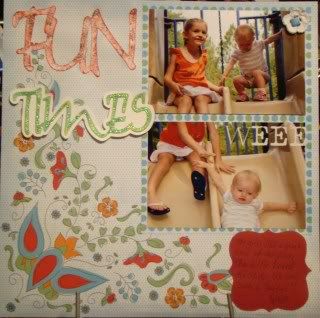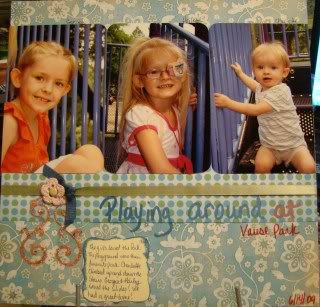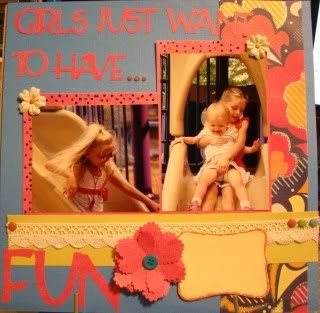 Here is a close up of the paper pieced flower!!