With a house full of boys, I guess it should be expected!! But goodness. I am only one person.
My life always gets interesting when there is no time for it!! That is just how it goes. So last Wednesday, Sept 30th I was sitting down to scrap when my oldest son calls me and says I need to come pick him up, he thinks he broke his hand. So with a night at Urgent Care they say all is fine. But by Friday his hand looked so bad that we went to our regular dr who put him in a splint and told us to see the Orthopedist on Monday. So on Monday the 5th, he gets a cast. Here is a photo: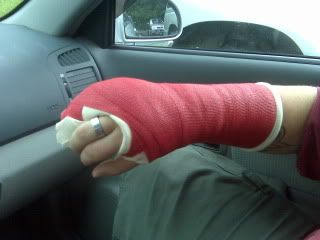 The 5th was also my middle son's 17th birthday. So I was running all day to prepare. We had the family over for pizza and cake. It was great. The kids always love to get together.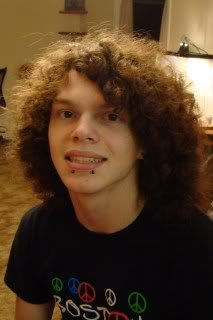 He has saved for a car and was looking at a Jeep that was for sale. He took us to the lot and wanted to buy it. But my dad told him to have a mechanic look at it first. So we left with out it. He was sad but understood. Then yesterday I went and bought the Jeep!! We picked him up from school with it. He was so happy to see it. I think he was crying... Don't tell him I said that. lol!!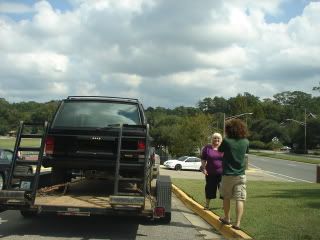 Here he is in the 1989 Jeep Cherokee Limited 4x4!!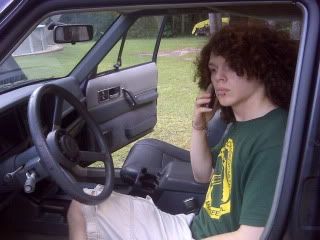 He has a lot of work to do to get it running great, but the engine and transmission are all in great shape. The rest is not that expensive to fix. It will give him something to look forward to and to appreciate!!
So that has been my life this week.
I hope to scrap tomorrow, but we will see. Hubby has the rest of the week off, so not sure of our plans.
Have a great week!!