So, today was going to be just another day. But then Kathy called and said she was going to scrap tonight so I decided to scrap with her. I am so glad I did!!!! I made 2 LO's that I love. It is always nice when the creativity is flowing.
The first LO is of us fishing in August. WE love 2 FISH!!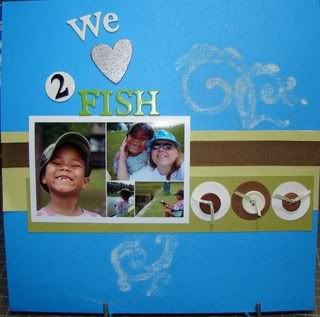 The second is from yesterday. We took pics at the mall in one of those machines. Cameron loves to take pics in them!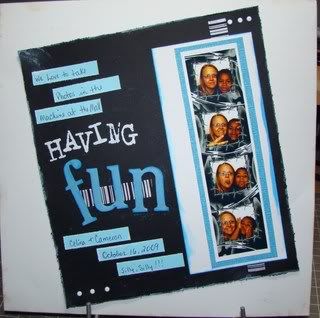 That is what I created. I love them.
Happy scrapping!!