I can finally post my October LO's for the
If It's Groovy
Blog. We had a great challenge posted this month. There are still a few days to participate. The challenge was to create a LO that has a one word title. Here is my LO:
I also design for the "Sweetheart" team. We design LO's that are just about boys. I love the one I did this month. I scrapped an old photo of my boys in their Halloween costumes. Here it is: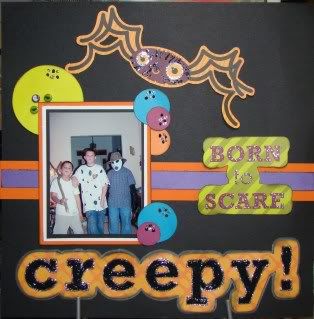 Hope you join us for November's challenge. I should be posted soon. Come over and take a look!!!
Happy Scrapping!!!